Our expert trainers and therapists deeply understand fitness, body mechanics, rehabilitation, and more. With years of experience, we can get to know you and your specific needs and tailor services to support your unique goals.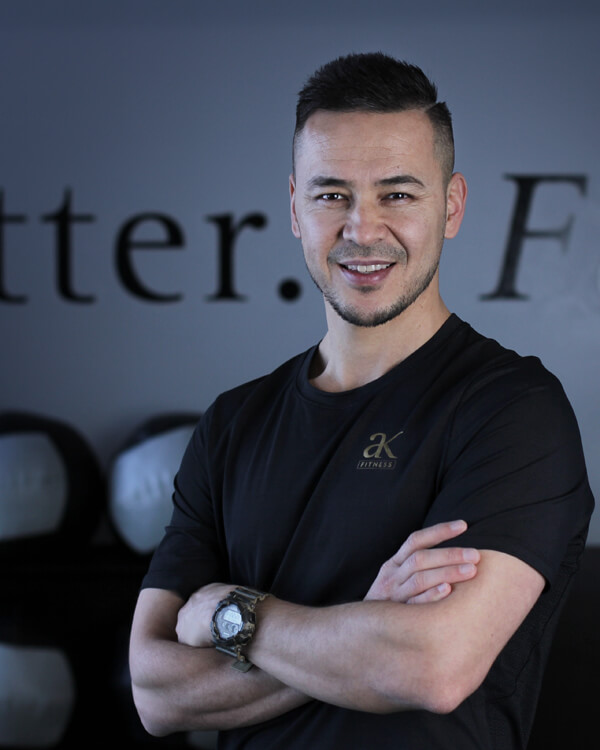 Atif Khedri Founder & Head Coach
"It brings me pride to know that I can play a part in helping others grow mentally, physically, and spiritually."
Compassionate. Determined. Diligent.
AK has played soccer at elite international levels and participated in numerous international fitness model competitions. He has been rewarded and recognized among the very best in the industry. He is a mentor to many, an experienced personal trainer, fitness coach, and a master instructor who never stops learning. AK possesses the motivational skills and experience as well as deep knowledge of biomechanics, functional fitness, and recovery to help fuel your fitness journey.
I am inspired by the beauty of life and giving yourself the opportunities and ability to live life to the fullest.
Success is doing what you love to do and loving what you do.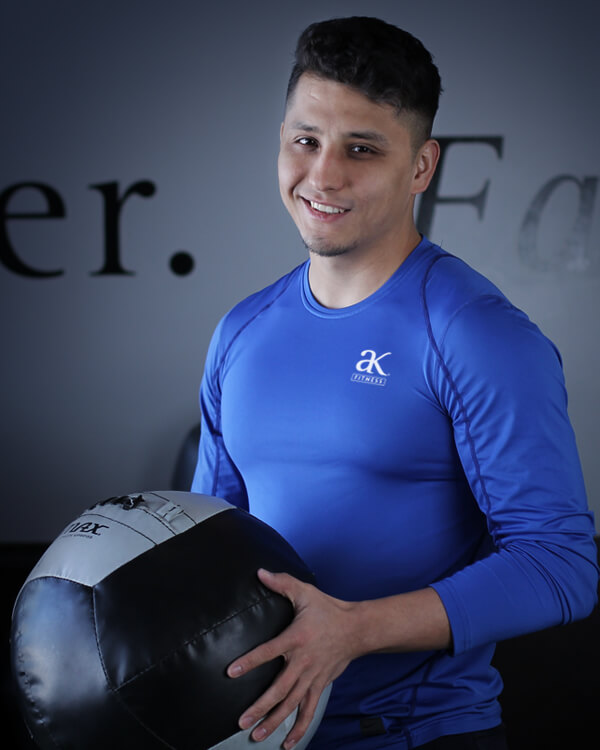 Abdul Khedri Head Trainer & Personal Trainer
"Helping one person feel better after training will hopefully leave them with positive energy to share with others."
Inventive. Caring. Energetic.
Abdul brings deep compassion and an energetic spirit. From a history of working at summer camps, mentoring kids with disabilities, and creating youth fitness programs to running high-energy bootcamp classes, personal training, and studying Osteopathy, he has a passion for inspiring others through fitness. He excels at running effective, exciting, unique circuit classes and is known for his consistently positive attitude.
I am inspired by the motivation and determination of clients that give their 100% and who have made positive life transformations through fitness.
Success is helping others to improve their lives.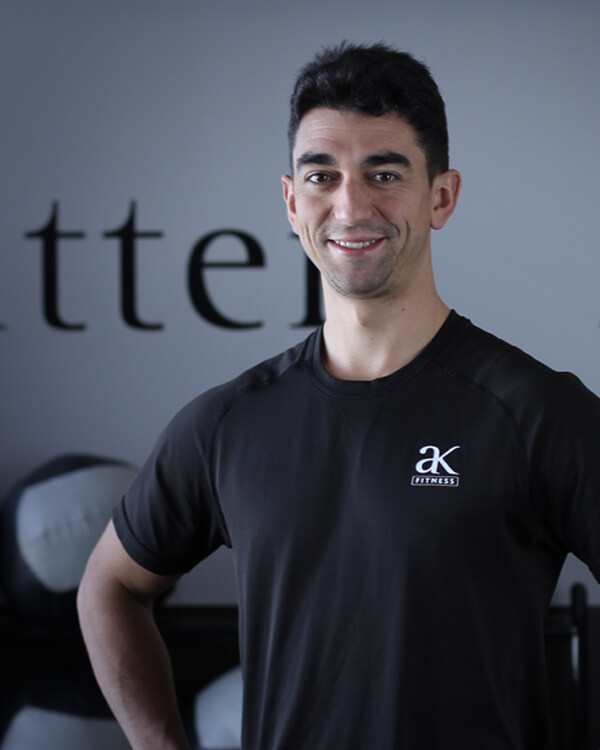 Colin Badali RMT & Personal Trainer
"I have a passion for educating my clients with the goal of improving their quality of life"
Caring. Strong. Curious.
Colin brings an ever-deepening interest in the management of chronic or persistent pain syndromes, in addition to simply assisting athletes looking to maximize their recovery potential. As a personal trainer for 8 years, he is also a registered massage therapist trained in low-level laser therapy. Colin has a B.Sc in Kinesiology from McGill University and is studying chronic pain management.
I am inspired by the quest for knowledge to be able to better improve the health of our society.
Success is happiness and health.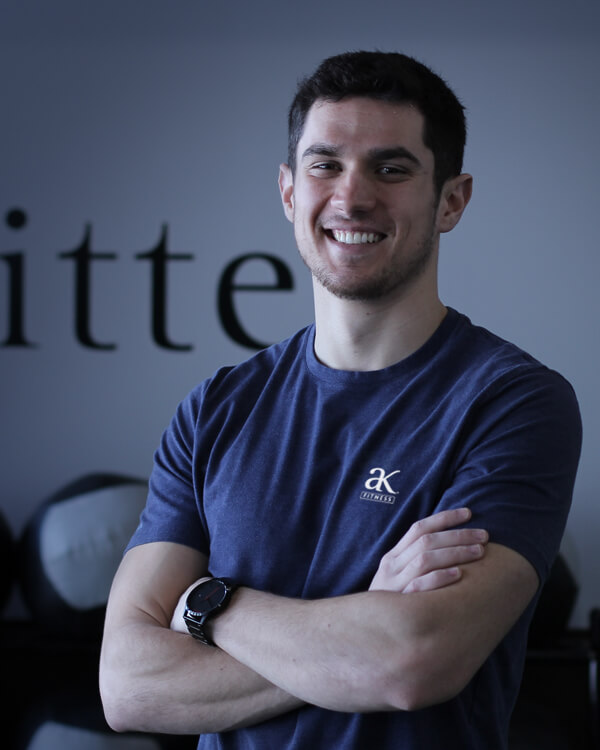 Milan Klipina Strength & Conditioning Coach and Personal Trainer
"I have a passion for helping young athletes achieve their goals."
Driven. Passionate. Focused.
Milan has always had an interest and passion for sports performance even at an early age. Strength and conditioning wasn't available when he was training as a young athlete, so his goal is to be able to give back to kids today and help enhance their sports performance in ways he did not have. He has played almost every sport, including varsity football at York University, and has interned with university strength and conditioning coaches to further expand his knowledge in training athletes. Milan also holds a degree in Psychology from York University.
I am inspired by helping kids to be the best athlete that they can be.
Success is doing what you love.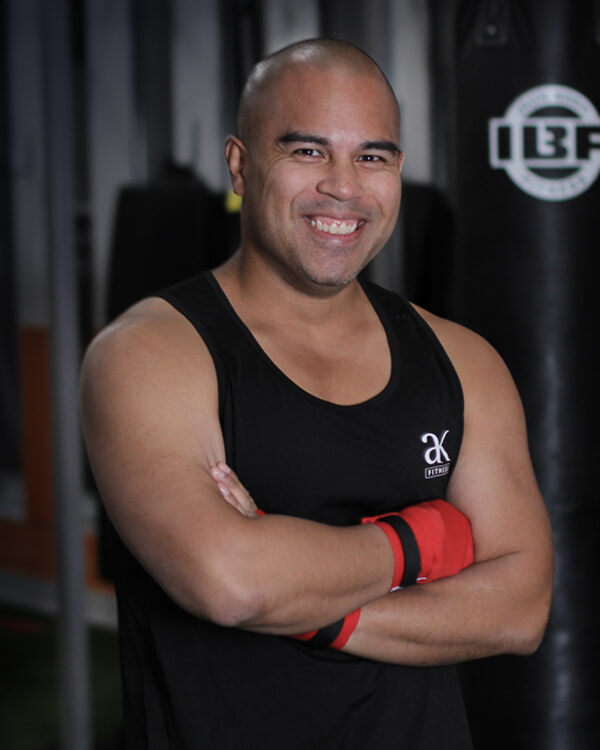 Anthony Reyes Thai Boxing Coach & Personal Trainer
"I enjoy seeing and being part of people's growth and transformation."
Hard-working. Determined. Motivated.
Anthony has a unique background with 10+ years of Muay Thai kickboxing training, including competing in Thailand, as well as 8 years of salsa dancing in additional to personal training. He loves to use fitness and movement to empower others, helping them move forward and build confidence so they can live their lives to the fullest.
I am inspired by the personal growth of others.
Success is being happy with who you are.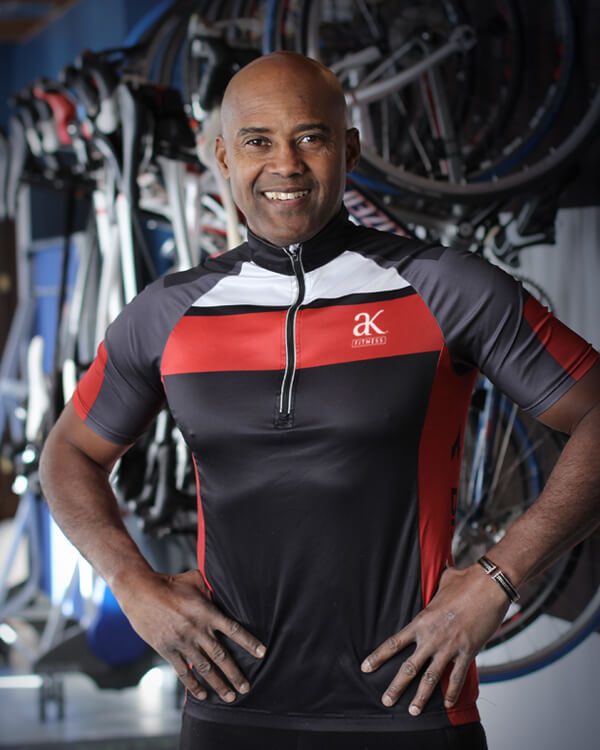 Michael Arismandez Spinasium Cycling Trainer
"My goal is to motivate cyclists to get stronger and fitter on and off the bike."
Passionate. Positive. Motivator.
Michael has actively participated in group and individual sports for many years for which he's had to complete significant physical training to achieve peak performance. He has been sharing the knowledge he has acquired with others long before he received his first certification as a cycling instructor due to his passion for educating others. His knowledge and personal experiences are what he have to offer his clients.
I am inspired by anyone who tries to accomplishes a feat that others doubt he can.
Success is giving back to others so they may also succeed and grow.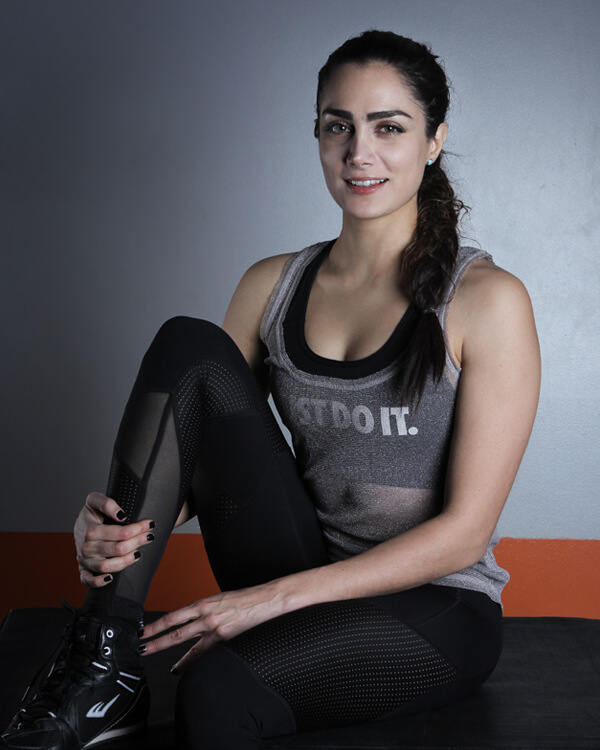 Tara Sadighi Pilates Instructor
"Call me lioness."
Caring. Observant. Attentive.
Tara has always had active lifestyle, having been a horseback rider since the age of 5, trained as a ballet dancer and holds a black belt in Kung Fu. Her years in ballet led her to Pilates to improve movement and help heal injuries, and she now brings her knowledge and experience to share with others.
I am inspired by the resilience of people as they go through struggles in life and survive the best they can.
Success is being present and aware and evolving as a person.
Manny C. Lamila-Sammut Holistic Therapist
"I am passionate about helping people move and heal."
Outgoing. Persistent. Motivating.
Manny is a hungry and motivated educator with several years of experience in both the fitness and therapeutic industries. His drive and passion constantly lead him to learn more and teach his skills of the merging trades. As the founder of Trigger Sports Therapy, Coach Manny offers multiple modalities of manual therapy; ranging from an array of Modern Cupping, FST (Fascial Stretch Therapy), Percussion and IASTM techniques as well as an extensive knowledge in muscle testing and holistic nutrition. Coach Manny is currently a Master Instructor for ATS Certifications, Triggerpoint Performance Therapy and is currently working towards becoming a Master Cupping Instructor.
I am inspired by results, growth, and happiness.
Success is achieving results through determination, courage, and a positive mindset.